Love Your Neighbor Client Choice Charity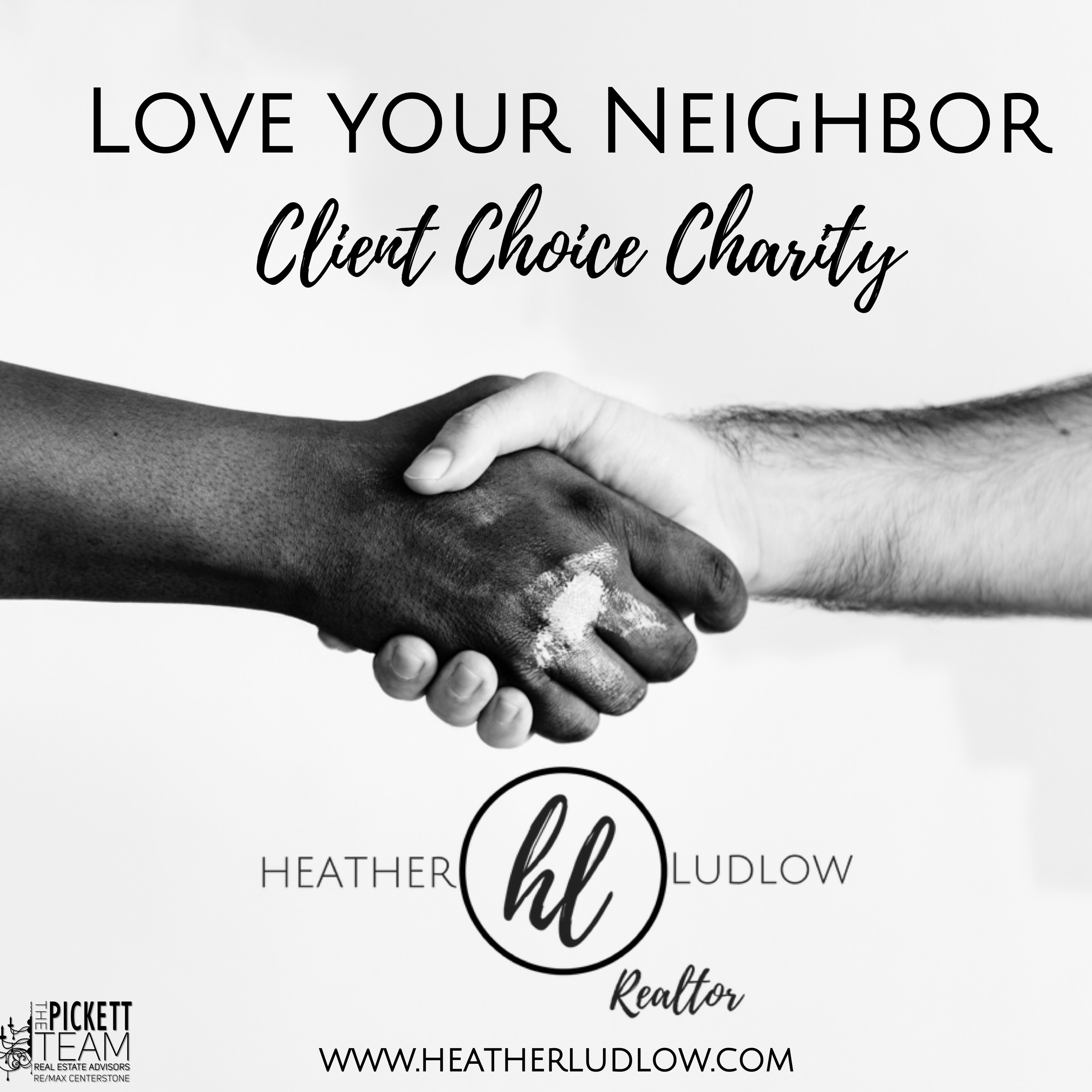 "Be the change you wish to see in the world." - Gandhi
I'm so excited to announce my new program, the Love your Neighbor Client Choice Charity! This new program will allow my valued home buyers and sellers the opportunity to donate to the causes you care about the most.
Buying and selling real estate is such a major milestone in a person's life and my goal is to commemorate the event while also making the purchase and sale of real estate more socially impactful.

Therefore, each time a client buys or sells a home, Heather Ludlow, Realtor will donate 5% of my personal commission to a charity of my clients choice.
Maybe you're passionate about animal welfare, hunger relief or helping children and adults with special needs. With the Love your Neighbor program, I am giving you the opportunity to put your money where your values are.
I truly feel blessed to get to do what I love everyday! I get to change someone's life by helping them find and get into a new home. Being able to add another layer of good into the world by contributing some of my profits to a client choice charity and helping them make a large gift to a cause they hold dear is so important to me and a real way to affect change in my community and beyond.